pension advice
Is it a good time to transfer my pension?
In recent years, pension rules have changed dramatically. The implementation of the Pensions Freedoms Act has brought more relaxed rules on how you can take funds from your pension.
Explore your options as there's never been a better time to compare!
pension advice
Overseas pensions offer:
Avoiding currency fluctuation
Our Mission
We can help you transfer your fund to a more flexible scheme where you can continue to grow your retirement income and being able to manage it easily. More control and acess to your money as well as tax saving when you take money from your pension in the future.
Have you worked for British Airways (or still working for them) and hold the NAPS Pension Schem closed in 2018?
Either if you left British Airways or if you are still part of their workforce, you probably have a NAPS pension in place but you cannot take it, contribute towards it or even change anything about it. You will need to wait until your retirement age to be able to start taking money from NAPS.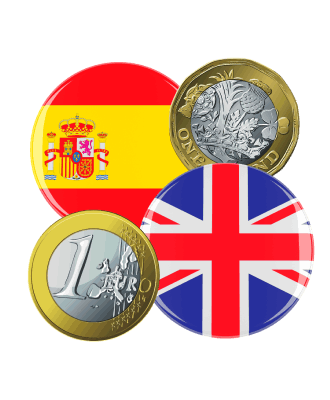 For many expatriates and commuters, their pension income is key to living the retirement lifestyle of their choice. Transferring your pension abroad offers certain advantages to deferred scheme members ('Final Salary Schemes').
Our Pensions Specialists can help you getting clarity and flexibility on your pension:
Undestand your pension and what you're entitled to.
Get advice on the best pension options.
We help you find the best way to manage your retirement income
Find out your option, pension value and tax implication and make the best decision for your future.
A QROPS (Qualifying Recognised Overseas pension Scheme) is an international pension scheme available to expatriates and commuters as a way of transferring their UK pension benefits when they relocate to another country. It is based in a jurisdiction other than the UK, but meets Her Majesty's Revenue and Customs (HMRC) rules to receive transfers from UK-registered pension funds without any problem or tax implication.
Are you living in Europe? Some reasons to think about transferring your pension to a QROPS:
Tax-free
EU residents can transfer UK pensions into EU/EEA- based QROPS tax-free.
More income
While UK pensions can be restrictive, most QROPS allow you to take as much cash or income as your like, however and whenever you want (Unlike a UK annuity or 'final salary' pension).
Pass the value
QROPS offers the option to pass the value of your pension to your spouse and/or family in the event of your death.
Protection from fluctuations
It protects your pension from currency fluctuations.
From age 55
Access your pension savings from age 55.
Protected from future changes
QROPS transfers protect investor against any future changes in UK pension legislation.
From Email
Send us an email to book a call with our advisors.
From WhatsApp
Or, press this button to send us a WhatsApp to book a call.

©2021 Tu Consultoría UK Taxes SL